Gamescom 2019 - a 5-day event for the gaming industry - drew to a close on August 24, 2019, attracting many gamers and participants from across the globe.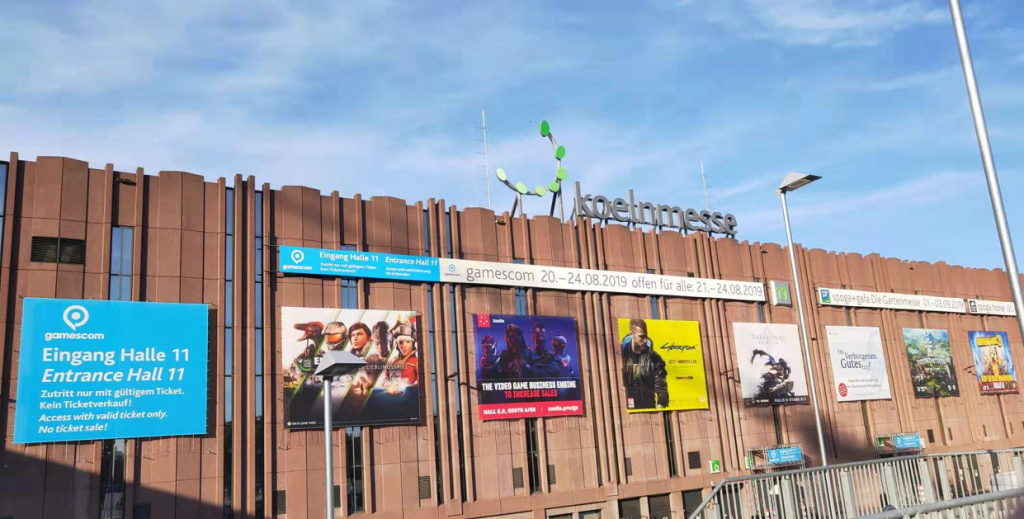 As one of top 4 game shows in the world, Gamescom showcases game hardware and software, entertainment systems, information software and systems. The venue is located by the River Rhine, with the world-famous Cologne Cathedral towering across the river.
This year, the event drew over 1,153 participants and 370,000 spectators from across the world. Participants included game developers, game publishers, game support and service providers, gaming peripheral developers, as well as game-related product developers/service providers.
As a newcomer to the show, Boffin wanted to gain a better understanding of the gaming industry by sharing insights with attending game professionals there. Meanwhile, the company wanted to showcase its game localization capabilities to the gaming community.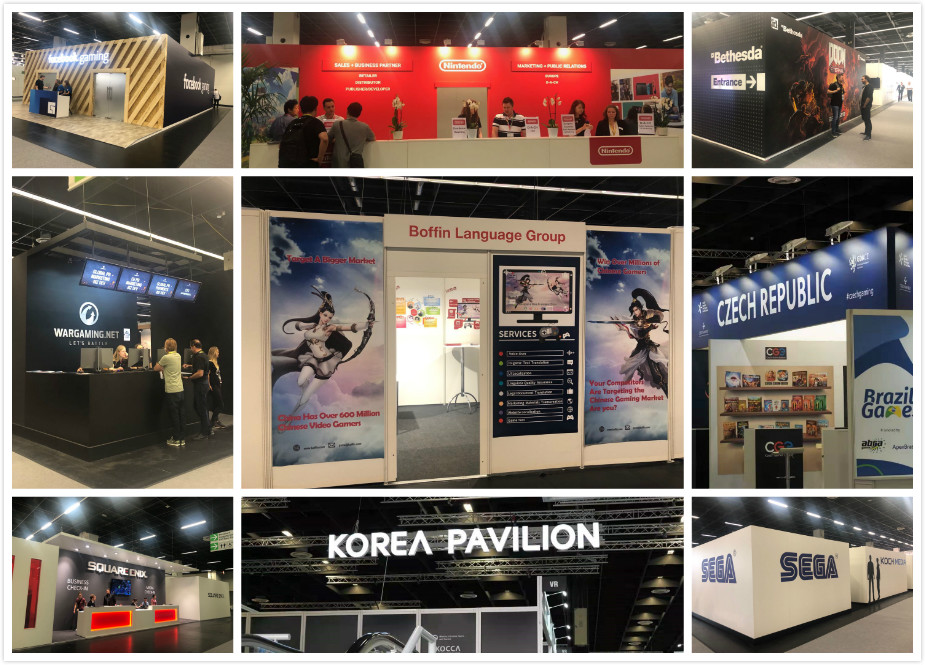 As a localization service provider with over 23 years' experience, Boffin has been involved in game localization/translation for over a decade, and provided services to many top game developers. Recent years have seen vibrant growth in the gaming industry, generating a higher demand for game localization services. Just as it entered the year 2019, the company officially set up a dedicated game localization team with members including active gamers who are also translators with extensive gaming experiences. Some of these members are experts from Chinese game localization communities. With its in-depth understanding of the game culture, its proven project management/language quality control processes, as well as its industry-leading localization engineering support, Boffin's game localization team is committed to delivering quality localized game products to its clients.
The establishment of the game localization team is the result of the company's strategic shift to increasing investment in its game localization services.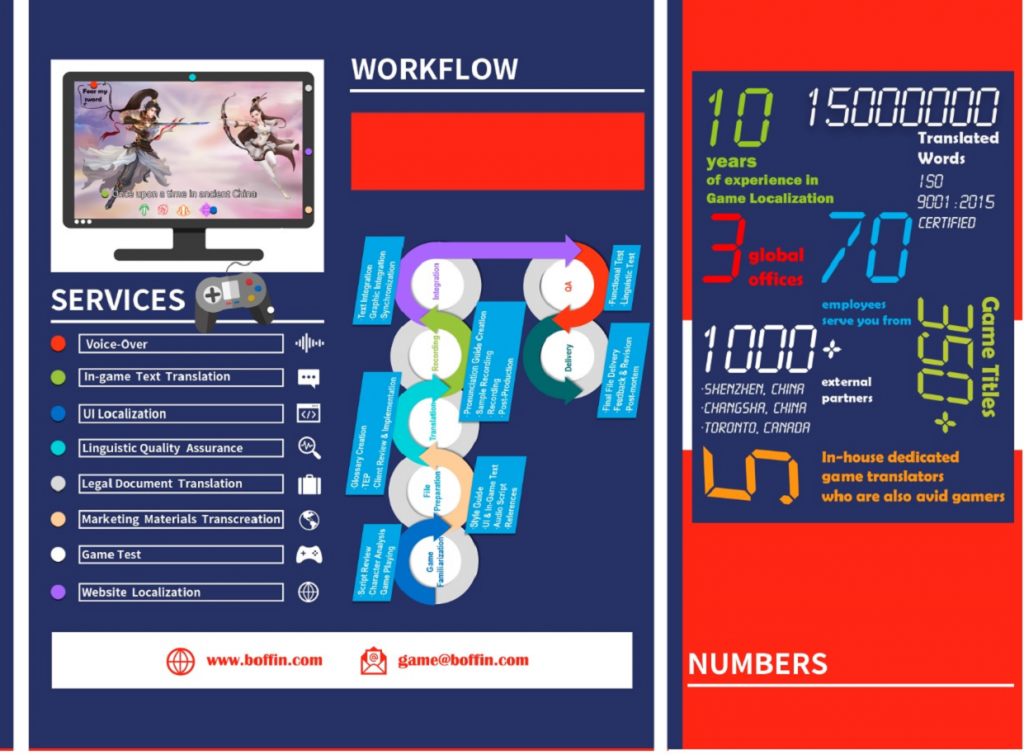 Being at Gamescom 2019 for the first time was a very informative and successful experience for Boffin. Through pre-arranged meetings and casual conversations with clients at the show, the company was able to collect feedback and learn more about the clients' needs, building valuable trust between the companies. This would definitely facilitate the company's future cooperation with these clients.
About Boffin
Founded in China in 1996 and headquartered in Toronto, Boffin Language Group Inc. has secured a strong niche position and a reputation as a reliable provider of high-quality translation and localization services, primarily for the Chinese Simplified, Chinese Traditional, Korean and Japanese languages. Boffin is also an established engineering service provider, handling software localization, QA testing, DTP, and audio/video engineering as well.

For more information, please visit www.boffin.com.