Boffin Language Group Inc. Opens New Office in Changsha, China
December 4th, 2018, Changsha – Boffin, an Asian language service provider, announces the grand opening of its new office in Changsha, China.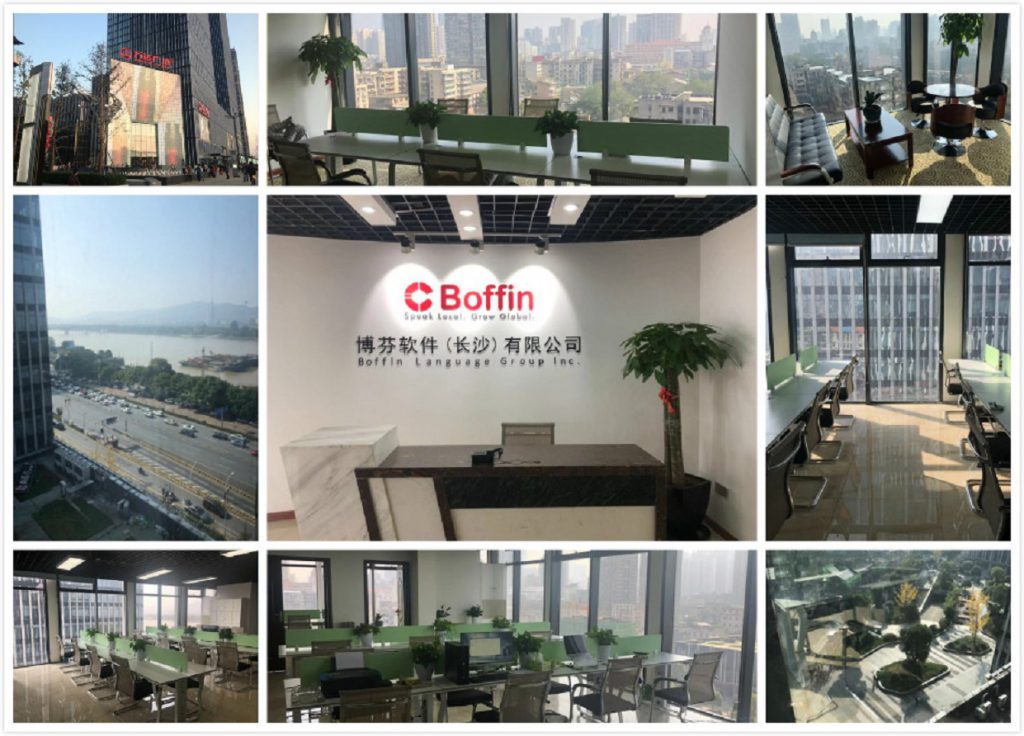 After nearly a month of hard work, Boffin has officially opened its Changsha Branch. The first group of employees recently started working in the new office which is located at the Wanda Headquarter International building in the core area of Changsha.

With the growth of Boffin's business, especially in the video games, eLearning, and audio and video localization areas, Boffin needs to expand its production team in order to provide its customers with timely, reliable, and high-quality localization services. The establishment of Boffin's Changsha Branch is another milestone in Boffin's growth. With over 22 years of accumulated professional experience and industry expertise, Boffin will continue to provide a professional career development platform for its employees and a better service experience for its valued customers.
The New Office Location:
Address: Wanda Headquarter International C3, Suite 905, Kaifu Qu, Changsha, Hunan, China

For more information on Boffin's other worldwide office locations, please refer to our Contact page .

About Boffin

Founded in China in 1996 and headquartered in Toronto, Boffin Language Group Inc. has secured a strong niche position and a reputation as a reliable provider of high-quality translation and localization services, primarily for the Chinese Simplified, Chinese Traditional, Korean and Japanese languages. Boffin is also an established engineering service provider, handling software localization, QA testing, DTP, and audio/video engineering as well.

For more information, please visit www.boffin.com.